CORSIA MRV Process for Aircraft Operators:
After many years of deliberation, the ICAO Member States agreed on October 6th 2016 to implement a Global Market-Based Measure (GMBM) to compensate post-2020 emissions growth from international aviation.
Aircraft operators, (in ICAO speak aeroplane operators) with international flights will be required to develop an emissions Monitoring Plan (MP) for submission to their State in fall 2018.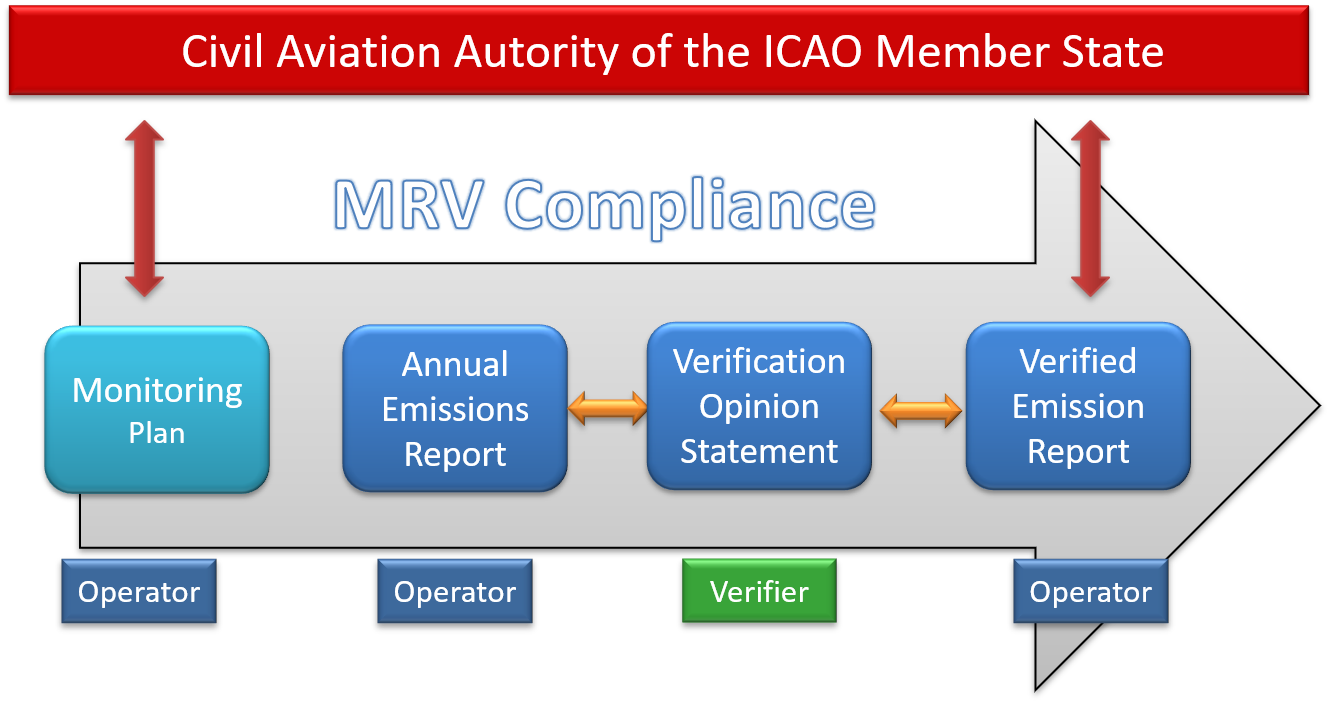 Germany has set the first milestone, the submission of an Annual Emissions Monitoring Plan, to be in the last quarter of 2018.
Next AOs will need to start monitoring their CO2 emissions from 1. January 2019 for the submission an emissions report for the CORSIA baseline calculations (years 2019 and 2020). .