Airport Carbon Reduction for small municipal airports and airfields
Small and medium size airports are feeling the need to report and reduce their greenhouse gas emissions. ETSverification GmbH helps to establish an initial carbon footprint. This marks the starting point on an airport's route to an environment friendly profile and measurable CO2 reductions.
Airport Carbon Reduction Programme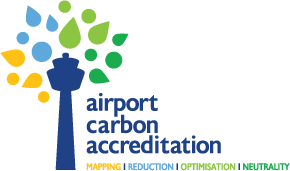 The aim of Airport Carbon Reduction is to encourage and enable smaller and municipal airports to implement best practices in carbon management and achieve emissions reductions. It is a voluntary global carbon management standard for airports. 3rd party verification provides the opportunity for airports to gain public recognition for their achievements, promotes efficiency improvements, raises an airport's profile & credibility, and encourages standardization. Airport Carbon Reduction is developed in line with the GHG Protocol and ISO 14064 principles, as it sets the framework and management system to develop the carbon footprint and identify projects to reduce emissions.
Mapping
Reduction
Optimisation
Start with an initial consultation (free of any charge), which is a one hour meeting and discussion between us and the airport's management team.